About Inspection Report Creator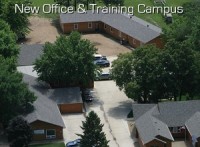 is a product of the Professional Home Inspection Institute (PHII), the leader in home inspection training. PHII has been training home inspectors and providing inspection software for over 10 years.

PHII has an A+ rating with the Better Business Bureau.

The Inspection Report Creator program has been utilized by inspectors since 2004. PHII has incorporated comments since 2004, to create a product that is second to none in the inspection industry. The original software was CD ROM based, but with high speed internet availability, and the increased bandwidth of cell phone providers, the IRC software has been moved to an online platform.

The software still has a familiar interface (compared to the previous CD based version), but cloud computing has allowed inspectors to immediately create reports and email them to their clients via the device of their choice (cell phone, tablet, laptop, or desktop).

Inspection Report Creator is the market leader through its comprehensive suite of inspection report applications that help home inspection companies of every size meet the complex challenge of creating and managing home inspection reports, mold reports, energy audits, or pest inspection reports. Inspection Report Creator's marketing, service & support are unmatched in the industry and backed by a money-back satisfaction guarantee. The IRC software platform's point-and-click customization and ease of use allows customers to create their own inspection templates with auto comments and customization that suites their needs.