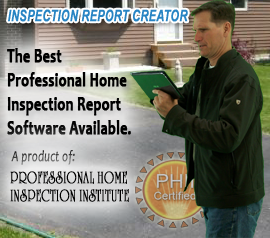 The most user-friendly home inspection software in the industry! Inspection Report Creator is proud to have served inspectors for more than 10 years!

Inspection Report Creator
The most user-friendly home inspection report software



Inspection Report Creator enables you to create professional looking reports complete with your mobile device, or desktop computer. Pre-built forms will ask you the common problem questions and component types, and you can add to the data quickly with auto-comments, and insert digital photos. When you have finished, immediately produce electronically deliverable (or printable) reports that clients love and realtors demand.




Unlimited Reports / Low Annual Fee:Only $199

annually for unlimited report capabilities!
Autocomments - Pre-written narratives

Add photos to your reports
Customizable forms / sections
Print, Email, Save as PDF
Use any internet capable device

Use any PC / Mac / Android / iPad
Use your smartphone
Use a tablet

Use with paper and input later
Easy-to-use professional report software
Don't Have a Mobile Device?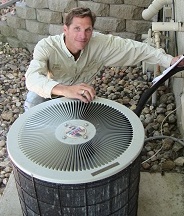 Collect data electronically
or by clipboard.


If you don't have a mobile device, you can use the printable checklist in the field and type your inspection data into the software whenever you get back to your home or office computer. The online forms give you the ability to print a customized checklist at any time so you can print a paper checklist to use on the inspection and type your data into the online forms later.




Custom Reports
Inspection Report Creator (IRC) represents the foundation for the different software types. Whether you are performing a home inspection, sampling for mold, finding pests, or performing an energy audit, the IRC can perform the job.

Expanded capabilities: IRC can also be expanded to meet report requirements for your inspections. These customizations are for your use only, and can give you an edge against the competition.

Custom capabilities: IRC can also be used to create custom templates, any time you are collecting data in the field, you can use IRC.
Inspection Report Creator represents the foundation for home inspection software. Built on a robust infrastructure and delivered through multiple sources including on-demand updates through the Internet, the components of Inspection Report Creator work together seamlessly to give home inspectors the ability to create and manage home inspection reports, mold inspection reports, energy audit reports, and pest inspection reports with minimal effort.